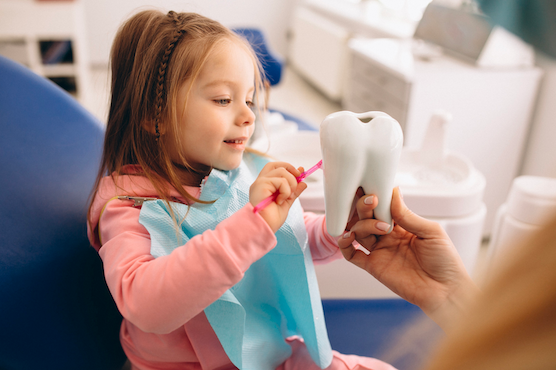 16 Nov 2023
Dental insurance benefits can sometimes feel a little confusing. This is usually because of the "use it or lose it" policy that they operate under. This is a policy where unused dental benefits will not roll over into the subsequent year and therefore you need to be aware of them and make sure to take advantage of them for your oral health.
Understanding Dental Insurance
Dental benefit plans typically have a maximum amount that your dental insurance will contribute towards your dental services within a calendar year. The often-overlooked detail is that these benefits reset at the start of a new year, and your unutilised benefits don't roll over.
Consequently this has some implications for our oral health. Delay in addressing pending dental issues or postponing preventive dental check-ups might not just escalate the dental problems but also lead to a financial loss in terms of forgotten health insurance benefits.
Benefits to Patients' Oral Health and Wallet!
As the year gets closer to its end, now is the pivotal moment to revisit your dental treatment needs and align them with your remaining oral health insurance benefits. Taking part in preventive dental care not only protects your oral health but by using your remaining benefits, it also ensures that your money doesn't go to waste.
From a simple cleaning, scaling, or filling, to more intricate procedures like dental implants or root canals, utilising your benefits can remarkably reduce your out-of-pocket dental fees. Besides, tending to your dental health proactively prevents future complications and therefore uncalled for expenses.

Easing Your Path
We're not just committed to bestowing you with high-quality dental care but also to ensuring that your journey towards a dazzling smile is smooth, comprehensible, and financially feasible. We align our dental services and treatment plans with your needs, assuring you navigate through your oral health insurance benefits efficiently.
Our team, with our seasoned dentists and top-notch dental technology, are always ready to provide premier general, restorative and cosmetic dentistry. But above all, we ensure that our patients are well-informed and comfortable in all decisions related to their dental health and finances.
Easy Payment Plans
Your smile should never be hindered by financial constraints. Our flexible and considerate payment options embody our commitment to providing accessible, high-quality oral health care to the Lara community and beyond. We offer a wide range of flexible payment plans including Afterpay, National Dental Plan/Humm, and Zip Pay to give you a seamless and financially comfortable experience. We also offer the Child Dental Benefits Schedule (CDBS) ensuring that children's dental needs are met with thorough and compassionate care. Whether you're opting for immediate treatments or planning a series of procedures, our various plans are designed to provide you with the freedom to prioritise your dental health now and manage payments in a way that suits your budget and lifestyle. Engage with our team at Dazzling Smiles Lara to explore these options and ensure that your pathway to optimal dental health is both smooth and financially feasible.
Use It Before You Lose It Dental Insurance Benefits with Dazzling Smiles Lara
Don't let your hard-earned insurance benefits slip away unused. If you've been postponing that check-up, delaying a needed procedure, or simply want to ensure your smile stays as vibrant as ever, now is the time to act!
At Dazzling Smiles Dental, your trusted family dentist in Lara, we are here to assist you in optimising your benefits before they reset. Let's ensure that as we say goodbye to this year, we do so with our oral health at its peak and without leaving any benefits unclaimed. Ready to get started? We're just a call away. Reach out to us at (03) 5282 2222 or book an appointment through our website  and let's pave the way to a dazzling smile together!