Smile Now, Pay Later With Payment Plans
With Afterpay you can enjoy quality treatment now and pay later. Afterpay allows you to have your dental treatment and make payments later in 4 instalments, payable every 2 weeks with no interest.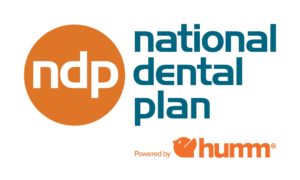 National Dental Plan/Humm
With Humm Payment Plan, you can complete your dental treatment now and repay later with interest free repayment every fortnight.
To sign up for humm all you need to do is simply sign up through the app and get instant approval (if qualified)
Choose between humm little things and enjoy treatment up to $2,000 with repayment every fortnightly in 5 or 10 instalments over 2.5 to 5 months.
Or you can sign up for humm big things for treatment up to $6,000 and pay later within 24 months of treatment, depending on your eligibility.
Our partnership with Zip allows you to get your dental work now, while giving you the flexibility to pay it off in up to 12 months – with no interest and no deposit required. Simply sign up on the app and a enjoy flexible, interest free payment plan
At Dazzling Smiles Lara we offer the Child Dental Benefits Schedule to eligible children from ages 2-17. The CDBS provides no gap treatments for up to $1000 for a range of services including examinations, x-rays, cleaning, fissure sealing, fillings, root canals and extractions.
Get in touch with us to check your child's eligibility and to book an appointment
WE ARE PREFERRED PROVIDERS FOR
DENTISTS IN LARA THAT YOU CAN TRUST
Book a consult with our experienced dentists in Lara, Victoria