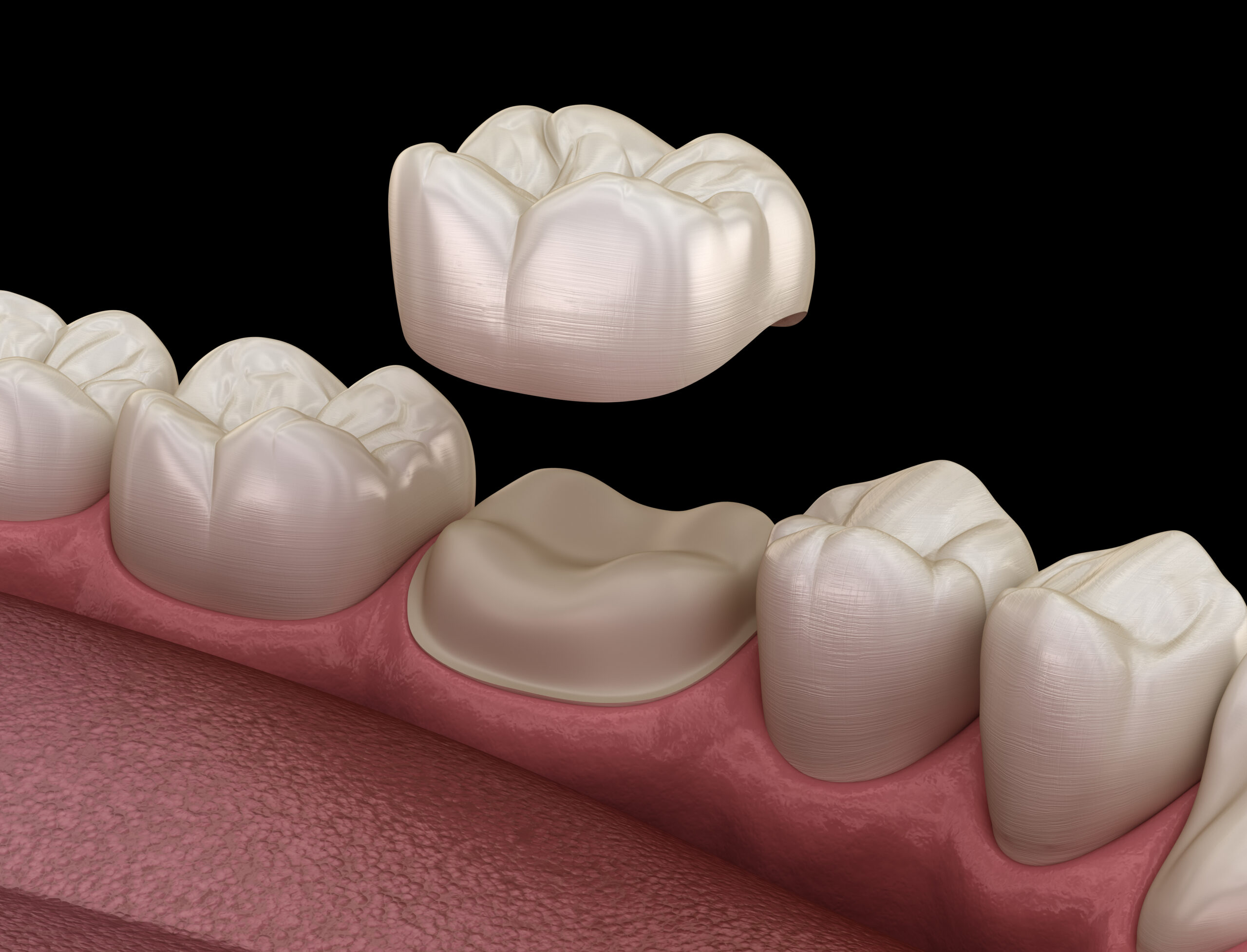 02 Aug 2022
A Dental Crown is a custom-made cap that is cemented on top of a damaged tooth to restore strength, functionality or aesthetics. When our patients have broken or damaged teeth, it makes it very hard to eat, speak and smile. This is a dental problem that affects many people and our Dentist in Lara loves helping.
A broken tooth can occur due to a variety of reasons. The most common is when you have decay or bacteria in the mouth which eats away at your teeth creating holes and cavities. Broken or damaged teeth can also result from trauma such as sporting injury.
When a broken or damaged tooth cannot be fixed with a simple filling, then a more permanent solution such as a Dental Crown may be required.
There are many different types of materials used for crowns. The most common materials include
Metal Crown
Ceramic Crown
At Dazzling Smiles Dental Lara we use only the most experienced dental laboratories and only the most durable materials to make our crowns. This means that you can trust that our crowns will last you a long time without having to worry about losing your tooth.
Crowns are not only used to give strength back to a tooth, but they are also used to improve the look of a smile – when teeth are stained – crooked, misshaped or broken, crowns can be used to mask the flaws and give you an amazing smile.
How do I know if I need a crown?
A Dental Crown is a very specialized procedure that is only required in certain instances. Our friendly dentist in Lara can help you by conducting a preliminary consultation during which we can check the overall health of your mouth, teeth and gums and take any necessary x-rays. With this information we will be able to give you an accurate quote and treatment plan.
Do I need a crown after a root canal?
At Dazzling Smiles Dental Lara, we recommend that patients get a crown done after having a root canal on a tooth. During the Root Canal procedure, the tooth becomes weak due to drilling into the nerve canal. For this reason, having a dental crown provides extra support to a root canaled tooth. This will help to ensure its long term survival.
Does a crown hurt?
NO – Getting a dental crown is not a painful procedure. During the process, like almost all dental procedures, our gentle dentists in Lara will numb up the tooth we are working on so that you will have absolutely no pain. We strive to make sure your dental experience is an enjoyable experience.
How much does a dental crown cost in Lara?
Preparing a dental crown and cementing it is a complex procedure that takes a lot of time and specialised materials. In addition, we can hope for an result which allows you 10-15 years of use. The combination of the above two factors means that you can expect a crown for a single tooth to cost between $1200 to $1800. Our dental experts in Lara can give you a much more accurate quote once we do a preliminary consultation. At Dazzling Smiles Dental Lara, we also offer many payment plan options for dental. Some of our options include
Afterpay
Zip Money
Humm
Denticare
Smile.com.au
How long does a dental crown last?
Dental Crowns are a very sturdy and long lasting procedure. We use only the best and strongest materials for our crowns. Furthermore, our lara dentist also cement the crown onto the existing tooth which results in a reliable and long lasting outcome. With proper at home care and regular professional cleaning and maintenance, a dental crown in Lara should last around 10 to 15 years.
Dentist in Lara
For more information and to get the treatment by the best dentist in Lara then give us a call on 5282 2222! or contact us. We also provide emergency dentistry in Lara.