17 May 2022
Having a reliable emergency dentist in Lara already saved in your contacts list is a major relief when you are experiencing a toothache or any other kind of dental emergency. Here are some helpful tips to help you find an emergency dentist in Lara that you can count on when you need them on a rainy day.
Remain Calm As Possible
If you (or your dependent) have just experienced a dental injury and are in need of help, try to remain calm as possible while you are making a decision about your next steps. Of course, it's not always possible to stay cool and collected when you are in pain – but stress can severely impact decision-making so it is important that you take a moment to calm yourself before you take action. This could mean taking a few breaths or asking someone close to you for help if you can.
If you're researching this information about emergency dentistry to be informed for the future, great! This can really help you to feel safer if a time comes when you need emergency care.
Choose A Local Practice Close To your Home
When you are in need of urgent dental care in Lara, it is in your best interest to visit an emergency dentist in Lara as close to you as possible. Emergency dental bookings are scheduled to be same-day or immediate in severe cases. Reducing your travel time by choosing a nearby clinic is something you can do to ensure that you are seen as soon as possible!
If you are in a lot of pain or discomfort, call and give the dentist a heads up that you are coming if you can.
Check out what kind of emergency dental care services Dazzling Smiles Dental Lara offers: here
Ensure The Dentist Offers Emergency Dental Care in Lara
When you are looking through your dentist options online, be careful and pay extra attention to the details of any clinic you call especially in the event of an emergency. You do not want to confuse the phone number and location of the clinic you call and end up visiting the wrong location where emergency dentistry is not provided. Also be mindful that some websites may be for dental services offered in multiple locations, so you want to confirm that your appointment is definitely with an emergency dentist in Lara while you are on the phone.
Payment Options
Emergency dental conditions need to be treated urgently to prevent severe damage that can be long-lasting or at times, even life-threatening. While the thought of an additional, unexpected medical expense can be concerning – it should not deter you from seeking the help that you need.
You should be able to find a local emergency dentist in Lara that offers treatment regardless of whether you can pay upfront at the time. They may offer flexible payment plans, pay-later schemes and support programs such as the Child Dental Benefits Schedule to ease the financial burden for emergency dentistry patients.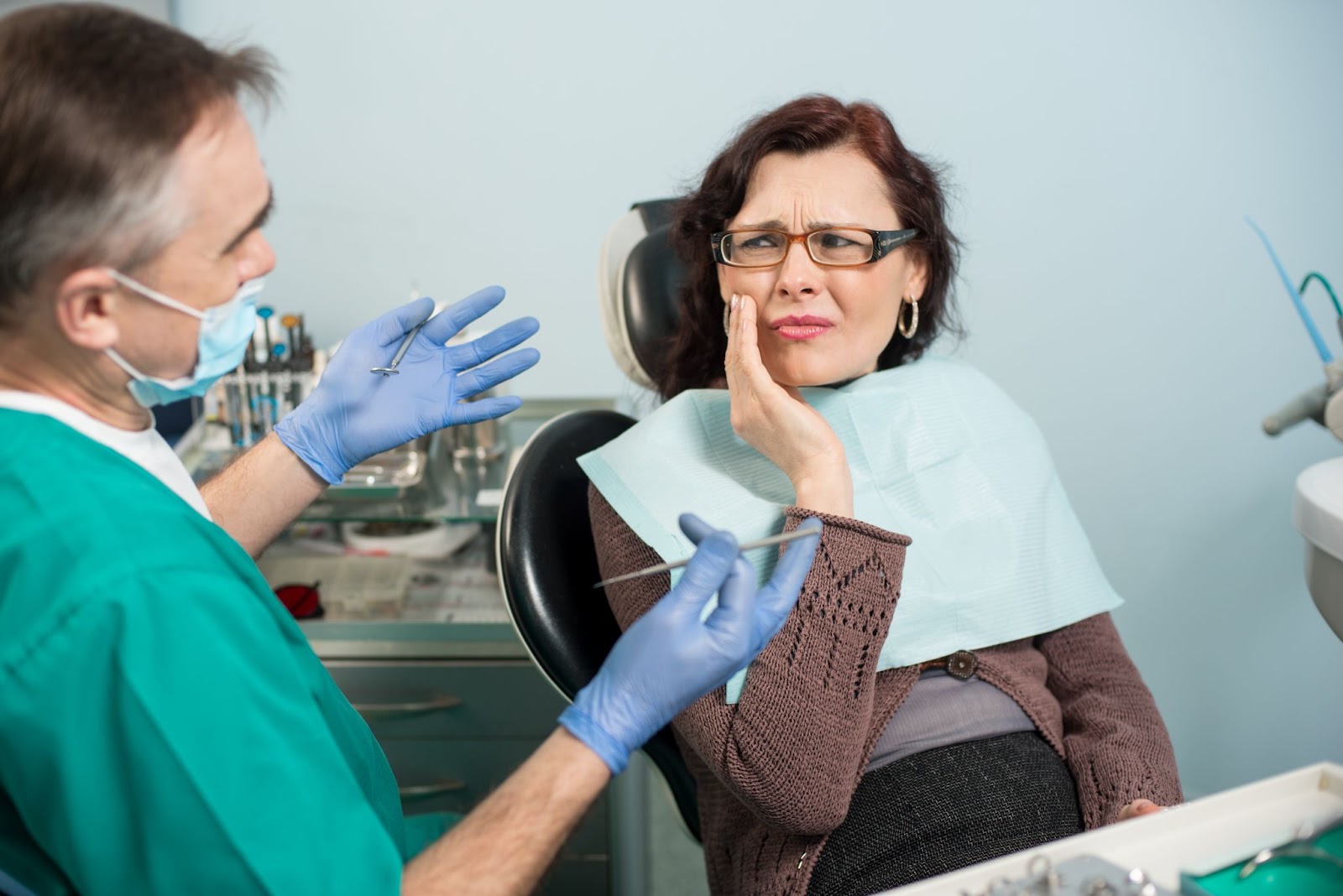 Need A Reliable Emergency Dentist in Lara?
If you are in Lara and need an emergency dentist you can rely on, your local dental clinic Dazzling Smiles Dental is here for you. Offering emergency dentistry six days a week, Monday to Saturday, our emergency dentists are committed to doing everything we can to get you out of pain or discomfort quickly, so that you can get back to normal.
We believe that no patient should have to wait to receive urgent dental care. That's why we offer a range of payment plans for patients concerned about emergency dental costs. This includes AfterPay, Zip pay, National Dental Plan/Humm and the Child Dental Benefits Schedule for eligible children.
To book an appointment for a dental emergency please contact us now on (03) 5282 2222 and we will see you as soon as possible.