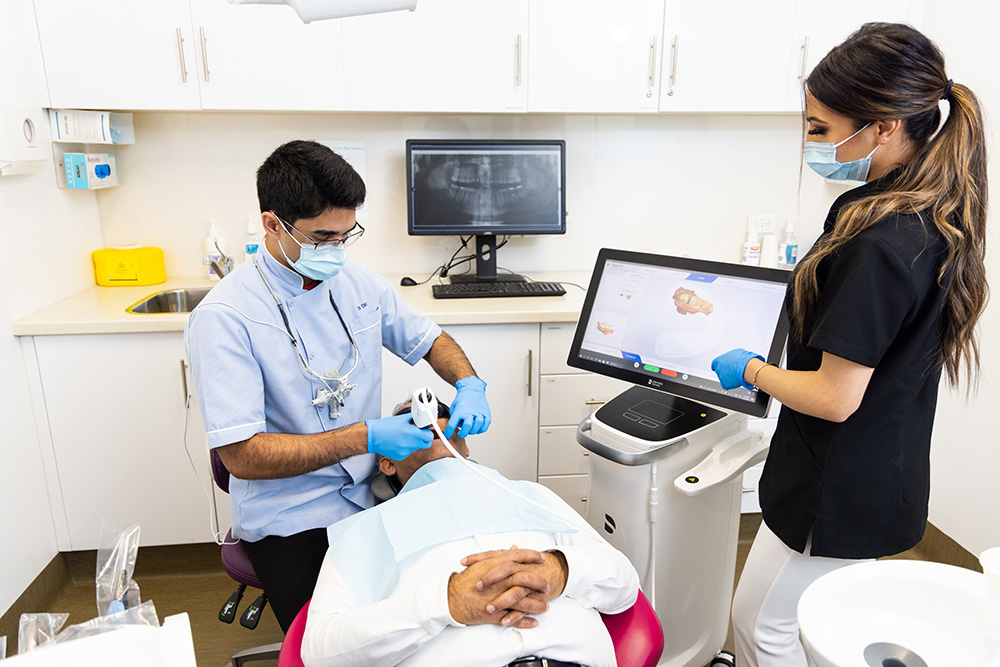 27 Jun 2022
Here are some tips provided by our dentist in Lara regarding Wisdom Teeth Removal Recovery.
Wisdom tooth extraction is a surgical procedure to remove one or more wisdom teeth. If a wisdom tooth doesn't have room to grow, it may result in pain, infection, or other dental problems. Not everyone needs to have their wisdom teeth removed, but if you have tenderness and jaw pain, redness, swelling of the gums around the tooth, bad breath, a bad taste in your mouth when eating food, or cysts around the tooth, it is important to book an appointment with your dentist, who will be able to inform you whether you need to have the tooth removed.

At Dazzling Smiles Dental Lara, we offer comfortable and reliable wisdom tooth extraction services. Your friendly and caring dentist in Lara will make sure you know what will happen during the extraction, as well as answer any questions, or concerns, that you may have. We aim to make sure every patient feels safe and relaxed in the dentist chair.
What You Can Expect After Wisdom teeth Removal Recovery

It can take up to two weeks to recover from the surgery after having your wisdom tooth, or teeth, removed.

During this two-week recovery period, you may experience:

– A swollen mouth and cheeks, which will be worse for the first few days, but will gradually improve, gently pressing a cold compress to the face can help reduce the swelling. You may also experience some mild bruising on your cheek which may last up to 2 weeks.

– A stiff, sore jaw, which should wear off within 7 to 10 days

– Pain, which will be less or more depending on the extraction process

– An unpleasant taste in your mouth

– Tingling or numbness of the face, lips or tongue (although this is uncommon)
What To Eat After Wisdom Tooth Removal
After wisdom teeth removal, it is important to ensure that you are eating a nutritional diet, as this will help minimise the risk of complications, help reduce swelling, provide nourishment, and aid the wound healing process. The foods you eat after surgery should be soft and easy to chew, and should have lots of vitamins, minerals, energy and protein to assist wound healing. Some ideas of good things to eat are blended soups, broths, scrambled eggs, mashed potatoes and smoothies.
What To Do After Wisdom Tooth Extraction
It is important to make sure you are looking after yourself properly after having a wisdom tooth removed. Using a directed amount of painkillers, avoiding strenuous activity and exercise for a few days, and using an extra pillow to support your head at night are good ideas to help reduce pain and make you feel more comfortable. A vital part of the healing process is allowing the blood clots to form without disturbing them (avoid rinsing, spitting, hot drinks, smoking and drinking alcohol for 24 hours).

It's also a good idea to gently rinse the extraction site with antiseptic mouthwash after 24 hours, and repeat this regularly over the next few days, particularly after eating. You can also use warm water with a teaspoon of salt as mouthwash to reduce gum soreness and inflammation. Your dentist in Lara will give you detailed information of what to do after your wisdom tooth extraction based on your personal situation.
Wisdom Tooth Removal Price in Lara
The cost of Wisdom Tooth Removal in Lara varies from person to person because of everyone's different circumstances. At Dazzling Smiles, we are upfront about all of our treatment costs prior to treatment and will explain all costs during the first consultation.
We don't want anyone to feel like they can't afford wisdom tooth removal in Australia, so we aim to provide options that allow patients to get the dental treatment they need, without the financial burden. We offer a range of payment plans, so that you can receive the treatment you need without worrying about money.
Why Dazzling Smiles Dental in Lara?
At Dazzling Smiles in Lara, we provide a range of affordable, high-quality treatments to patients of all ages. Our highly qualified, and passionate team of staff and dentists in Lara are committed to providing you with positive and comfortable dental treatments in Lara. We take the time to talk you through any dental issues you have, and treatment options, so that you have the knowledge that you are receiving professional, personalised dental treatment plans.
Dazzling Smiles Dental has advanced dental technology, allowing us to provide you with premium general, restorative, cosmetic and emergency dentistry in Lara. We believe that no one should go without good dental care, so we aim to take the financial stress out of visiting the dentist. We provide a range of flexible, no interest dental payment plans, and accept major health funds, including HCF, NIB and CBHS.
To find out more about how we can help you with wisdom tooth removal, and a wide range of other dental services, call us on (03) 5282 2222, or book online.